---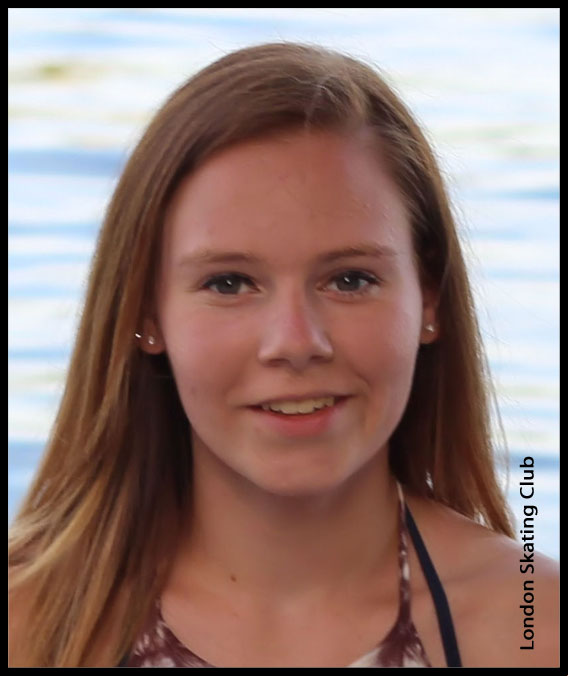 Email:
Phone Number:
519-639-9519
Coaching Since:
2013
NCCP Certification Level:
Primary trained; Special Olympics
Training / Education
Figure skating trained under several coaches from London, Exeter & Barrie who have had experience competing at national and international level
Dance training under Judy Walters School of Dance and H.B. Beal Secondary School Dance and Choreography programs
---
Coaching Objectives
To foster a passion for figure skating in young skaters
To help young skaters achieve success in meeting their personal objectives.
---
Specialties
Freeskate and competitions are my passion.
I work well with children of all ages.
---
Skating Background
Skated since the age of 5

Experience competing in Gold Ladies Freeskate, Gold Ladies Intepretive, Gold Ladies Elements, Gold Ladies Triathlon (freeskate, skills, interpretive) & Gold Ladies Couples Interpretive

Member of Pre-Novice Synchro Team

Participated in the Mariposa School of Skating seminar for 4 years
---
Skaters and Personal Accomplishments
7th in Skate Ontario Provincial Gold Triathlon 2014
Completed Gold Freeskate, Gold Skills, Gold Interpretive, Gold Couples Interpretive & Senior Silver Dance tests
CanSkate coach, CanSkate Supervisor & Primary Support Coach
Recipient of the Evelyn Bastow Memorial Love of Skating Award
H.O.M.E. Outstanding Achievement
Home Section Skater of the Year Award
London Skating Club Skater of the Year Award
London Skating Club Senior Skater of the Year Award
London Skating Club Program Assistant of the Year Award
London Skating Club Junior Skater of the Year Award