IT'S NEVER TOO LATE TO LEARN TO SKATE!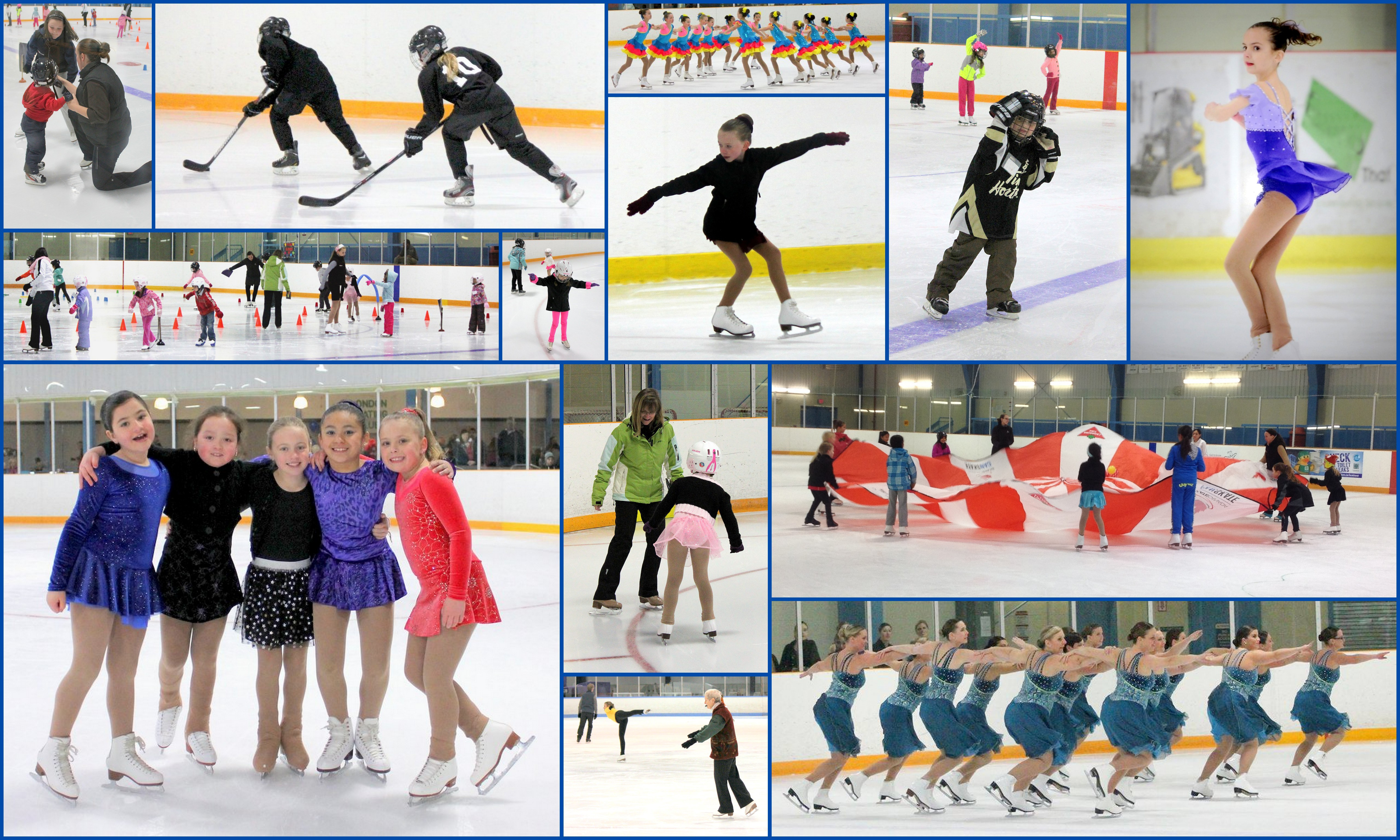 Providing year-round skating opportunities for all ages and stages of skaters.
Fall/Winter Skating: September 2016 to March 2017
Download fall/winter program schedule HERE (updated Nov 23)
Register online NOW
Programs pro-rated after start date. Current pricing displayed on Registration page for programs with spaces available.
Not sure how to register? Read our FAQs
Spring Skating: April to June 2017
Full schedule coming soon
Early bird registration available NOW for CanSkate only - register now at last year's prices. Offer expires when full schedule is published.
for children aged 3 and up (PreCanSkate and CanSkate), teens and adults, for those brand new to skating, or with existing skating skills

NEW Parent and Tot CanSkate for skaters aged 3-5 (Fall/Winter session only)
---
Private lessons also available on OPEN StarSkate sessions. Contact the office for more information
---
for those interested in figure skating, after graduation from our CanSkate program
Group Sessions:
after completion of CanSkate Stage 4 (includes former PrePreliminary skaters)
Private Sessions:
---
Stay tuned for Spring tryout information
Fall/Winter 2016/17 Special offers and available discounts:
a 10% early bird discount now ended (August 15th)



a 5% multi-session discount will be added to each eligible program at checkout, if a skater registers for 2 or more eligible FULL SEASON (Sep/Oct thruugh March) programs in the fall/winter season (excludes FALL only or WINTER only CanSkate, CanPower, or Jr/Sr Group STARSkate lessons, or Sept only Open session). Skating on a Synchronicity Skating Team, or the Adult Synchro Skills program, qualifies as 1 of the 2 required programs, but the Synchro programs are not themselves eligible for the 5% multi-session discount.

if 3 or more skaters in an immediate family (parents and dependent children residing at the same address) register for eligible programs in the fall/winter season, a 10% multi-skater discount will apply. This discount must be manually added in the office. If you feel you are eliglible for this discount, please contact the office via email after registration, and quote your invoice number.

Ticket ice reductions are available for skaters also purchasing other London Skating Club programs, as described in the program description. Eligible discounts will be applied at checkout.