IT'S NEVER TOO LATE TO LEARN TO SKATE!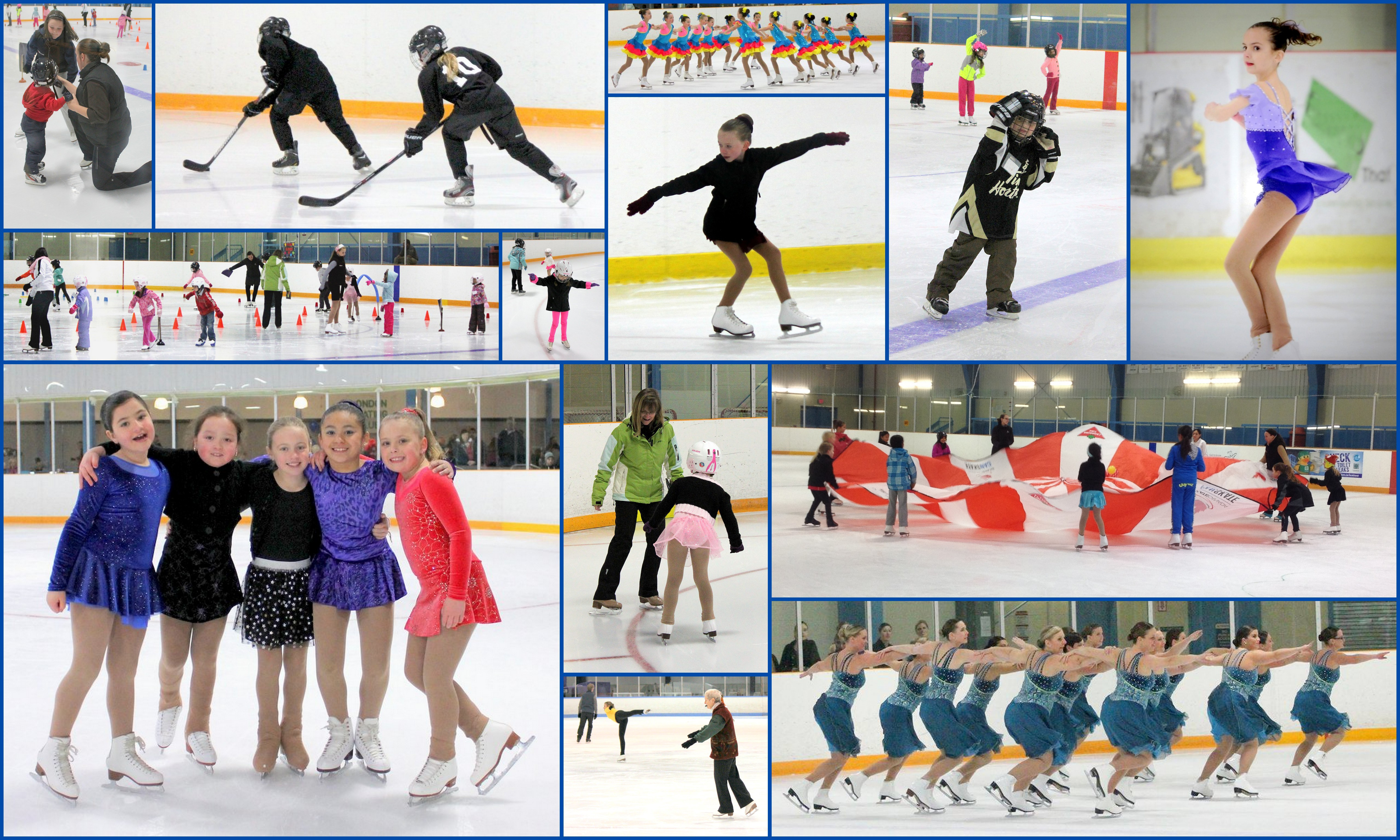 Providing year-round skating opportunities for all ages and stages of skaters.
for children aged 3 and up (PreCanSkate and CanSkate), teens and adults, for those brand new to skating, or with existing skating skills
---
Returns in October 2017
Private lessons available in Spring on OPEN StarSkate sessions. Contact the office for more information
---
for those interested in figure skating, after graduation from our CanSkate program
Group Sessions:
after completion of CanSkate Stage 4
Private Sessions:
---
Summer 2017 Available discounts:
Due to the fact that skaters can pick which sessions to skate in the summer season, around their holiday schedule, the discounts offered in the summer season are different than those in Fall/Winter and Spring.
Multi session discounts:
If an individual skater registers for 5 or more full summer evening sessions at the same time/on the same invoice* in Summer 2017, the following discounts will apply:
Purchase 5-9 full evening skating sessions, and receive 5% off each evening session purchased
Purchase 10 or more full evening skating sessions, and receive 10% off each evening session purchased
* NOTE: if sessions are purchased on multiple invoices, the multi-session discount WILL NOT be applied, and the office WILL NOT manually apply this discount after registration.
Multi skater (family) discount:
is not offered in the summer season
These discounts and pricing adjustments will be automatically added to your invoice if the qualifications are met.
Exclusions:
Summer Skating Camp, Off-Ice Power and Presentation School for Skaters with Roselle Doyle, and Competitive Ticket Ice are exempt from any discounts, and do not contribute as eligible programs for any multi session discounts.
Ticket Ice:
As with previous summer programs, the Late Summer (August) Ticket Ice Package can be purchased for:
$50 if a skater has purchased at least 6 full regular skating sessions in the Summer season (guest skating excluded)

$220 if a skater has NOT purchased at least 6 full regular skating sessions in the Summer season, as described in the program description.
Eligible discounts will be applied at checkout only IF Ticket Ice is purchased on the same invoice as the Summer Evening programming. If the Ticket ice package is purchased separately after regular registration, please contact the office to have your invoice verified and adjusted.
Additional Summer 2017 Programming Notes:
Guest Skating: Contact the office to guest skate, prior to the day of the skating, to confirm space is available on the desired session. Guest skaters must register and submit payment (cheque only, or request invoice) at the music booth on qualifying private STARSkate sessions. Guest skating is not permitted on CanSkate, Preliminary or Select group sessions. No guest skating on a full session -- register for that session instead, and pay online.