---
Top Content Title
This is an additional section to be able to add content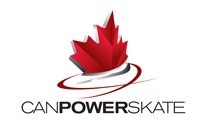 London Skating club is proud to offer the only power skating program recognized and built in conjunction with Hockey Canada, Skate Canada's CanPowerSkate. This recently updated program focuses on balance, control and agility to improve edge quality, speed and power. The new CanPowerSkate curriculum is better suited to develop players for today's fast pace game.
Hockey and Ringette Skating Pathway

Program Descriptions
CanSkate:
CanSkate is Skate Canada's flagship learn to skate program designed for beginners aged 3 to adult. The program focuses on fun, participation and basic skill development.
The CanSkate curriculum focuses on balance, control and agility skills taught over 6 stages of learning. Skaters are placed into groups according to their age, skating ability, and the stage(s) they are working on. Skills are assessed on a continuous basis, with badges/ribbons awarded when all skills at a particular stage have been achieved.
All CanSkate programs are taught in group format by National Coaching Certification Program (NCCP) certified Skate Canada coaches.
CanPowerSkate:
The CanPowerSkate program consists of skills divided into three broad stages of development, arranged in progression with gradual increase in complexity. This program is divided into IntroPower, AdvancedPower and ElitePower.
Skaters are evaluated based on skills (balance, control and agility) as well as their timed performance of a speed based test. Skaters receive a mark combining their skill performance plus test time. This determines whether the skater receives a Bronze, Silver or Gold award.
CanPowerSkate is taught in group format by NCCP CanPowerSkate certified professional coach.
IntroPower helps develop basic skating abilities in a power skating environment, including balance skills, forward and backward skating, stopping, turning and agility skills. The curriculum is presented in three progressive stages complete with awards to encourage participation and motivate skaters.
AdvancedPower focuses on balance, control and agility through proper body alignment and movement for improved balance and stronger edges.
ElitePower focuses on acquisition of efficient technique including the technical aspects of stride and acceleration to improve speed and agility. This final stage incorporates stick handling with the puck/ring.
Bottom Content Title
This is an additional section to be able to add content