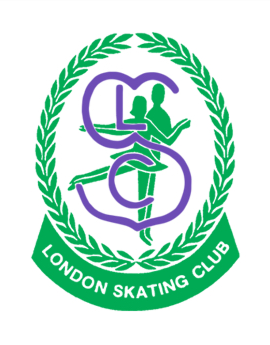 ---

2022-2023 Winter (Published Dec. 19/23)
Welcome to the Winter Skating Season
The 2022-2023 London Skating Club Board of Directors is sharing this newsletter to keep active club members in "the loop". We hope you enjoy it.
Feel free to send any comments, suggestions or contributions to the club communications director (and newsletter editor) Andrea Henning. To reach out to anyone on the board, please contact info@londonskatingclub.com
Upcoming Events
Jan. 7: Synchronicity Gala, 3pm @ Western Fair
Feb. 17-19: LSC hosts the Great Lakes Competition

Happy Holidays from the London Skating Club President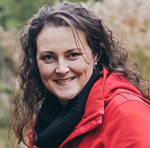 We are in full swing here at the London Skating Club! Our programs are busy, our skaters, coaches and parents are smiling, and our Board members have been working hard to make sure the club runs smoothly.
Over the past few months, a wonderful Synchro Series was hosted, and many of our skaters successfully participated in Provincial Series', Sectional Championships, Invitationals, galas, and test days. We are wrapping up our Fall CANskate and CANPower sessions with evaluations. We've had some amazing results so far this season and I couldn't be prouder of everyone's efforts.
Just a reminder that our registration is now open for our Holiday Ticket Ice, as well as January Winter session programs for CANSkate and CANPower. Our new and very anticipated Elite CANPower program will be starting for those looking to improve their hockey skating skills with our professional coaching staff highly trained in the art of edgework and ice manipulation for improving balance, control, agility, power and speed. Limited spots available and they are filling up quickly so don't delay!
Lastly, along with Skate Ontario we are proud to be hosting London Great Lakes 2023; a Provincial Series Figure Skating Competition at Earl Nichols Arena, from February 17-19, 2023. We will again be supporting our charity partner, Defeat Duchenne Canada (formerly known as Jesse's Journey) with some of the proceeds from this event. We will need numerous volunteers from our club to roll up their sleeves, so stay tuned for further details coming soon as to how you can help and be part of this experience.
Happy Holidays to all of you and I look forward to watching us grow in 2023.
Yours In Skating,
Shannon

CanSkate
CanSkate is wrapping up with the last session for the fall program ending as of December 22nd. It's hard to believe that our fall session has come to an end already. All the skaters have improved so much, and the goal of our CanSkate team is for all skaters to enjoy the program, improve their skills and gain confidence on the ice.
As we enter the holiday season, the CanSkate team would like to wish everyone a safe and happy holiday season.
We would like to thank all our parents for their support throughout the fall program, our table volunteers for assisting at some of our sessions, the skaters for their hard-work and dedication to learning. Also a huge thank you goes out to our Program Assistants, as we can't effectively run the program without you, and to the Professional CanSkate Coaching staff – You Rock!
We hope to see everyone back in the New Year to continue during our winter program.
Winter programming begins effective January 9, 2023.
Stay safe & healthy during the holidays and all the best for 2023!
Kelly Farmer – CanSkate Coordinator
Jack Masterman – CanSkate Convenor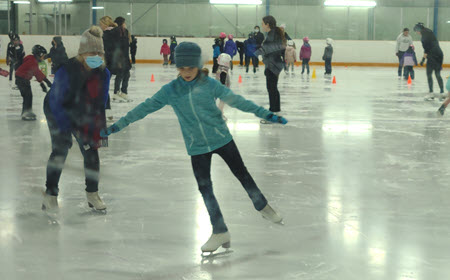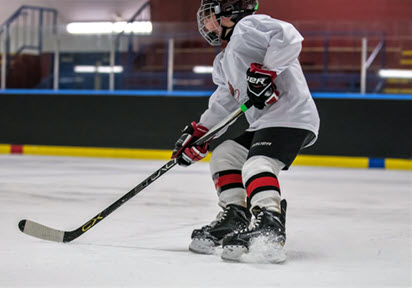 PowerSkate
We are so excited to announce our NEW Elite Power Skating Program!
This program will target skaters aged 11 (U12) and up and challenge them to take their skills to the next level.
In this program, players will have the whole ice dedicated to their training and development with a low player to coach ratio.
Under the guidance of certified Power and Figure Skating coach, Paul McLean, players will develop edge work, stride, speed and agility both with and without the puck.
For those who aren't quite ready for the Elite program just yet, we still offer our Intro (7 & under) and Advanced (8-10) programming.
If your hockey or ringette player is ready to up their game, head over to register on the LondonSkatingClub.com website. Next session starts on January 14 (Saturdays at 8:15am).

Synchronicity
Our eight Synchronicity teams have been busy putting the finishing touches on their fabulous programs! Our first competition of the season was one that we hosted in Aylmer. Our Junior and Intermediate teams were part of the teams participating and they had a great first event! The Junior team then headed to Kalamazoo, Michigan the following weekend for a unique opportunity to skate in the US. Our Intermediate team travelled down the road to Montreal, Quebec on November 26th weekend and participated in the Patinage Nova annual competition. The girls had a little extra free time and did some sightseeing and walked around a Christmas market! We just finished up a big event in Brampton on the weekend of December 10 where five of our teams skated in the Synchro Series #2 competition. All teams had great skates and our Adult 1 team got a Silver medal! Congratulations to our skaters and coaches! On December 17, our Beginner team hosted their annual Holiday Showcase for their friends and family and this year included a special performance from our Junior team (see photo)!
Our season is not done yet! We have our annual Gala and Junior Nationals send off on Saturday January 7 at 3pm at Western Fair. Come out and enjoy our team performances! Stay tuned to hear about the second half of our season in the next newsletter!

If you are a skater and want to learn more about how to join one of our synchronized skating teams send us an email at: lscsynchronicity@gmail.com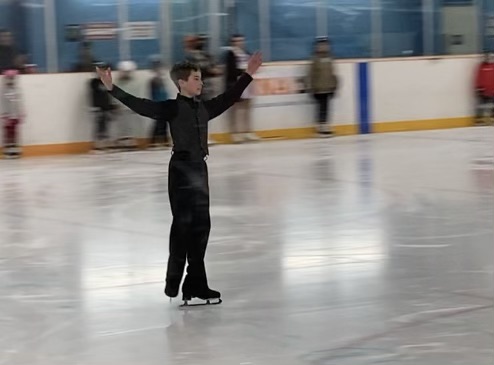 StarSkate
LSC has several STAR skaters preparing to compete this season. The photo on the left shows 12 year old Jack D. skating his solo during a demonstration for CanSkate; he along with many other STAR skaters will be representing the club at various competitions this season.
Coming up during the holidays, Holiday Ticket Ice is available for qualified skaters to use for practice. Registration is ongoing.
London Skating Club will be hosting the Great Lakes Competition in February! See the next section in the newsletter to learn how to volunteer and sponsor this great event for the club!
Safety reminder: ear buds / air pods are not to be worn on the ice for the safety of everyone.

Select
The competitive season is well underway with skaters representing LSC at two competitions so far this season. Way to go!

Great Lakes Competition
The London Skating Club in conjunction with Skate Ontario will host the London Great Lakes 2023 Provincial Series Figure Skating Competition at Earl Nichols Arena, 799 Homeview Rd, London February 17-19, 2023
The event will bring together hundreds of skaters who will showcase their skills and amazing dedication to figure skating.
We need you to make this highly anticipated event a huge success by joining our remarkable team of volunteers! Opportunities include: Registration, security, ice captains, announcers and more! Please click on the Great Lakes Volunteer Link and email us at LSCVolunteerCoordinator@gmail.com for additional details and your availability.
The club is also looking for sponsors for this event. All sponsors are welcome and appreciated! Please click the Great Lakes Sponsorship Link for details on the levels and how to sponsor.

The London Skating Club is happy to once again be supporting our charity partner
Defeat Duchenne Canada (formerly known as Jesse's Journey).

LSC Board of Directors
The London Skating Club is a non-profit organization operated entirely with the support of a volunteer Board of Directors. This group of volunteers shares their expertise and time in support of ensuring that this club provides the best possible experience for our community of skaters, their parents/guardians and skating enthusiasts. The Board meets once a month to organize and oversee programming, special events, fundraising, etc. To reach out to anyone on the board, if you are interested in joining or would like to learn how our skating club is run, contact: info@londonskatingclub.com
The board of directors has a new coach representative: Kelly Farmer. The full list of the board members is available at this link: Board of Directors.

Recognition
The following skaters passed STAR levels during the Fall 2022 session. Congratulations!
Star 10 Dance – Quickstep
• Avery C.
Star 9 Dance – Blues

• Adrianna K.
Star 9 Skills

• Lydia Z.
Star 8 Dance – Starlight

• Sariah M.
Star 8 Skills

• Bella R.
Star 7 Dance – Tango

• Kyana S.
Star 6 Skills

• Jessica K.
Star 6 Dance Fourteenstep

• Amelia F.
Star 6 Dance European

• Lauren S.
• Cassidy F.
• Ema Y.
• Alyssa L.
Star 6 Dance Ten Fox

• Mikaela F.
Star 5 Dance – Willow Waltz

• Sofia P.
• Selena B.
• Emma W.
Star 5 Skills

• Nayde S.
Star 4 Dance – Swing
• Emma W.
• Valeria R.
Star 4 Dance – Fiesta Tango

• Roberta B.
• Emma W.
Star 4 Skills
• Cherry Q.


Star 3 – Freeskate Elements
• Lauren S.
• Alyssa L.
• Jack D.

Star 3 – Freeskate Program
• Jack D.

Star 3 Skills
• Roberta B.
• Valeria R.

Star 2 Skills
• Valeria R.
• Emma W.

Star 2 Freeskate Elements
• Cherry Q.
• Isaac R.

Star 2 Dance – Canasta Tango
• Ava C.

Star 2 Dance – Dutch Waltz
• Danica H.
• Ava C.
• Kerri L.
• Hannah W.

Star 1 Dance Elements
• Kaylee B.

Star 1 Skills
• Kerri L.
• Danica H.

Star 1 Freeskate
• Ava C.
• Cherry Q.
• Danica H.
• Mehak K.
• Hannah W.
Bottom Content Title
This is an additional section to be able to add content