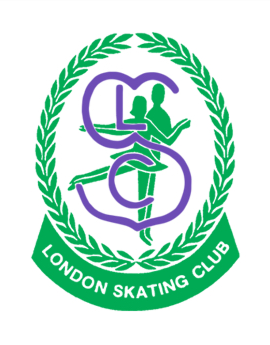 ---
Top Content Title
This is an additional section to be able to add content
London Skating Club - Rules and Policies
---
The Club
The London Skating Club is a Not For Profit organization incorporated in the Province of Ontario, Canada. All fees quoted on this website are in Canadian Dollars. Due to the club's Not For Profit status, fees are HST exempt. Any questions with respect to payments, withdrawal from a program, refunds, program pre-requisites and schedules can be directed to:
The London Skating Club
799 Homeview Road
London, ON
Phone: (519) 681-2640
Email: info@londonskatingclub.com
Mail: P.O. Box 9011, Sub Stn 40, London, ON, Canada N6E 1V0
Please note that to keep registration fees as low as possible, our office is only staffed part-time and is partially dependent on volunteers. The club will do its best to respond to enquiries as quickly as possible.
---
Payment
Payment can be made online using Visa, Visa Debit and Mastercard, or redemption of Skating Credits only. Payment will be accepted in full, or by installments when indicated in shopping cart at checkout.
Payment by debit must be recieved in the office within 15 days after registration, AND before the skater participates in their first skating session. If payment is not recieved after 15 days, registration may be terminated. Etransfer payments paymentslondonskatingclub@gmail.com
If a member account is past due by 45 days, the club will disallow online registration for all family members for future programming until the account is paid in full, or alternative payment arrangements are made with the office.
Declined Payments/NSF Cheques
CHEQUES: There will be an administration fee for NSF cheques, charged at the current bank rate and subject to change without notice.
Skating Credits
Skating credits (termed Gift Certificates on registration website) are earned by parents and/or skaters by volunteering as Program Assistants or contributing by volunteering at authorized activities throughout the year. Skating credits may also be generated by fundraising activities, or due to overpayment of invoices.
Skating credits/gift certificates can be redeemed by the member at the point of program registration. Please contact the office if you wish to redeem a Gift Certificate against and existing credit. Skating Credits can be transferred to another member if a request is recieved in writing to the London Skating Club office.
If a member account is past due by 45 days, the club reserves the right to apply any existing Skating Credits to the past due account without prior notice.
---
Skate Canada Fees
Skaters must be members of Skate Canada to skate on LSC sessions, try tests, skate on a Synchronized Skating team, or compete. The membership year runs from Sept 1-Aug 31 at a cost of $60.00 (as of Sept 2023). The fee is paid to Skate Canada, is NON-REFUNDABLE and is due upon registration in the first program of each membership year. Out of club skaters must provide proof of current Skate Canada Membership at time of registration. The break-down of this fee is as follows:
Registrant fee - National portion $28

The National portion goes to Skate Canada. Skate Canada is recognized by the Government of Canada and the Canadian Olympic Committee (COC) as the governing body for the sport of figure skating in Canada. As the largest learn-to-skate teaching organization in Canada, Skate Canada is dedicated to creating a nation of skaters both recreationally and competitively. Skate Canada is designated by the ISU as the official sanctioning body of figure skating in Canada and oversees the rules and standards of the sport at the development, national and international levels of competition within Canada. Skate Canada's learn-to-skate and skill-development programs encourage skaters to hone their on-ice skills. To learn more, visit the Skate Canada website.


Registrant fee - Sectional portion $25

The Sectional portion goes to Skate Ontario. Skate Ontario provides developmental and competitive opportunities for approximately 75,000 participants including competitive, recreational and Special Olympic skaters as well as coaches, officials, and volunteers. Skate Ontario is an organization dedicated to delivering the best programs and events to support skating for fun, fitness and achievement. Skate Ontario is committed to supporting a safe, inclusive and respectful skating environment across the province. For more information visit the Skate Ontario website.

Safe Sport Fee $5

The National Safe Sport Program prepares skaters for greatness by ensuring safety is a winning part of their routine. Promoting a safe environment aligning with Skate Canada's core values is paramount. Skate Canada is committed to protecting the safety and welfare of all participants through: prevention, comprehensive policies and protocols, risk identification and management, education, training, resources, and communication. Safe Sport provides a national reporting and resolution framework that is compassionate, fair, transparent, timely, and without reprisal. For more information, visit Safe Sport on the Skate Canada website.


Injury Benefit Charge $0.70

LSC Club processing Fee $1.30
---
Withdrawals/Refunds/Transfers:
Withdrawal before session starts:
A program refund* will be issued for withdrawals after registration but before the first scheduled class begins (excluding Skating Summer Camp, which has a withdrawal deadline of June 1st).

NOTE that deposits for Synchronicity Skating Teams are NON-REFUNDABLE.
Withdrawals will not be permitted after the program start date, except for the following circumstances.
Withdrawal due to injury: Any skater in a qualifying program that misses four or more consecutive weeks due to an on-ice injury on an LSC session is entitled to a credit of 50% of the pro-rated amount to the session missed. A doctor's note must be provided to the Program Convener indicating that the injury is the result of the on-ice activity. The skater must present evidence that the injury occurred during in a qualifying program. LSC session.
Withdrawals for PreCanSkate: A pro-rated refund* will be given to parents of NEW PreCanSkate skaters (aged 3-5) if the refund request is received in writing within 4 weeks of the program start date.

* ALL withdrawals are subject to a $30 processing/administration fee and Skate Canada Fee
Mid-Season Program Transfers:
While program withdrawals are not permitted after session start, a skater MAY transfer from one program to another in the middle of a program season, with no administration fee, when changing skating categories: for example from CanSkate to Preliminary STARSkate or into the Select program, or from a Preliminary STARSkate session to a Junior STARSkate session upon qualification changes. A skater may also transfer between equivalent programs once per season (Fall/Winter, Spring or Summer) with no administration fee, for scheduling purposes IF there is room on the desired session. Each subsequent transfer after the first would be charged a $30 administration fee. With any program to program transfer (except below), any prorated registration payments on the current program will be applied toward the prorated fees for the new program.

For Select Level 3 and 4 only: Any invited skater may transfer into Select from STARSkate, and may transfer from Select to STARSkate. If transferring into Select, any prorated STARSkate program payments will be credited towards the prorated Select fees for the remainder of the season. If transferring from Select Level 3/4 into a STARSkate program, and monthly payments have been selected, an administration fee equivalent to one month's installment payment will be charged to cover upfront Select program costs such as choreography, coach meetings and processing costs. There would be no prorated credit to apply toward new program registration. The remaining instalment payments for the current Select season would be cancelled, and prorated program fees for the new program would be applied to your invoice.
---
Ice Scheduling
Cancellations: Ice allocations are done by the city and are out of control of the LSC. Check the LSC bulletin boards at the arenas, LSC website/Facebook/ Twitter for cancellations. There is no make-up policy for sessions cancelled due to inclement weather, city ice deletions where relocating the session is not possible, or any other unforeseen circumstances for which the LSC cannot be held responsible.

'NO SKATING' Dates: Dates listed as 'no skating' dates on registration materials/LSC website are due to KNOWN ice cancellations, and were NOT included as part of your program fee. Refer to each program calendar on the LSC website for relevant 'no skating' dates.
---
Guest Skating
The LSC office must be contacted well before the session. Guest skating fees are applicable per half hour, and must be paid to music staff immediately upon entering the ice. Guest skating will only be allowed on sessions that are not full and the skater must be qualified for that session.
Guest Coaching
Only coaches with a current LSC contract, or with special permission from the Coach Liaison, may teach lessons on LSC ice.
Any further questions about program fees, program discounts, methods of payment, etc should be directed to the LSC office.
---
Release
All registered skaters accept and release, from any and all claims, the London Skating Club, it's directors, employees and coaches and agree that none of them shall be held responsible for any accident, injury, or loss, however caused, whether on or off club premises, ice or other facilities. All registered skaters accept and give permission to the London Skating Club to photograph/video the registered skater for the purposes of club advertisement and promotion. All registered skaters are aware that these photographs/videos and/or the registered skaters name may be used on the club's website, newsletter, sent to the media or used in other club promotions. Registered skaters also authorize the London Skating Club to release private information of the registered skater to the City of London for purposes of their ice allocation policy.
Bottom Content Title
This is an additional section to be able to add content