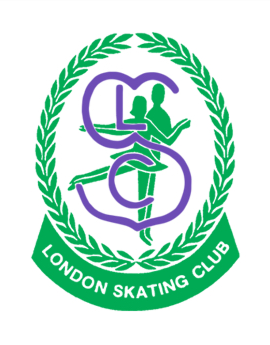 ---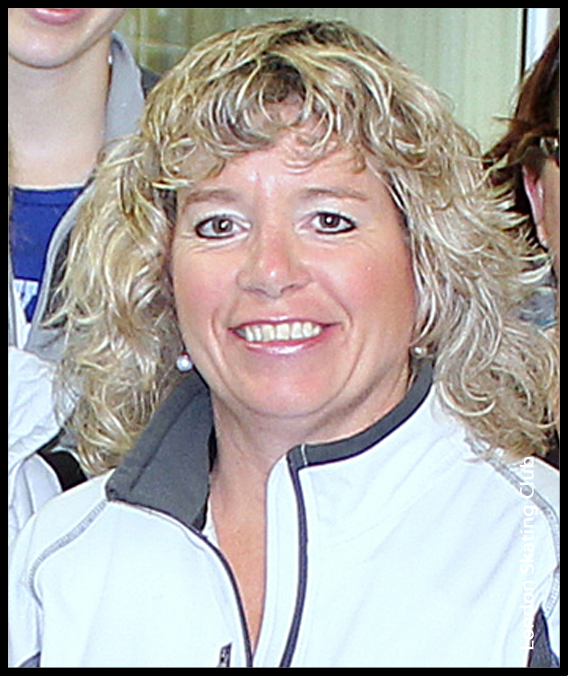 Email:
Phone Number:
519-685-7390
Coaching Since:
1991
NCCP Certification Level:
Level 2/ISPC Certified
Training / Education
CEP Gold Status
Coaching with the London Skating Club since 1991.
---
Coaching Objectives
Having been a Skate Canada Coach since 1991, I have seen skaters excel at many levels.
My objective as a coach is first and foremost to ensure that skaters of all ages enjoy and have fun with their skating whether it's learning to skate, learning to figure skate, advanced figure skating or adult skating.
Skating can be a life- long physical activity that can provide years of enjoyment as well as physical fitness and social connections that are so very important now more than ever.
My objective along with skaters enjoying themselves is to ensure that skaters learn about themselves and their capabilities and that we are all different and regardless of ability that we can all do it.
I'm proud to have coached many skaters from the entry level at the age of 3 learning to skate into adulthood and themselves into the field of coaching skating as a full-time career or part-time while in high school or college or university.
Skating is a lifelong sport and it can lead to many opportunities for skaters down the road due to its lessons in time management, responsibility, punctuality, work ethic, self- respect and respect of others. These positive traits and skating itself and the dedication that goes along with this sport has led many skaters that I've worked with to being extremely successful in school and in their careers as both teens and adults.
---
Specialties
I enjoy working with skaters of all ages and I especially enjoy working on the test levels of the Skate Canada Program whether on a CanSkate badge or a StarSkate test.
Having raised three children of my own who are adults now, I have insight into what skaters are going through in their day to day lives and that certainly helps me to better understand their coaching needs as they grow from toddlers to children, to tweens, teens and into adulthood as a Skate Canada coach.
---
Skating Background
I started skating rather late in life seriously when I was in my teen years in a small club outside of London and did off season training in London & area as a teen. Proof that if you want to do it, age doesn't matter.
After having my own son then who was 3 in the CanSkate program, I realized how much I wanted to work and coach children and adults and share my love of skating, thus my decision for a complete career change that started in 1991 when I took my first steps to becoming a Skate Canada Professional Skating Coach.
My love of skating has lead not only to a fulfilling coaching career, but also has led to work administratively with several different facets of skating in the city off of the ice on a daily basis which goes hand in hand with my college background and former work employment with the Federal Government before my career change.
To be able to skate, teach and work administratively in the field of skating is truly a blessing!
---
Skaters and Personal Accomplishments
Have coached many medalists at the recreational and StarSkate levels, in addition to the various Skate Canada test levels.
Awards:

2013, 2007 & 2000 – London Skating Club Coach of the Year

2012 Nominee Skate Canada Volunteer Coach of the Year

2002 Nominee, Skate Canada Recreational Coach of the Year

Professional Accomplishments/Skating Positions Held:

CanSkate Co-Cordinator, London Skating Club, 2015-present

Administrative & Promotions Coordinator, London Skating Club, 2003-present

Summer Skating School Co-Director, 2006-present

Learn to Skate Coordinator for the City of London, 2010-present

Supervising Coach, Earl Nichols Arena, City of London Learn to Skate program , 2000-present

The London Skating Club's 100th Anniversary Gala Coordinator, JLC Show, 2007

Coach's Representative, London Skating Club, 2000-2003

Skate Canada Mentor Coach - present

Organized and coordinated various seminars, shows and events within the London Skating Club over the years: Jeffrey Buttle Seminar 2011, Elizabeth Manley 2008, Brian Orser 2007, Josee Chouinard, Disney on Ice, 2007 Centennial Gala, John Labatt Centre, various London Skating Club skating carnivals, exhibition skates, Canadian Figure Skating Championships, London Knight's Game, City of London Canada Logo presentation – Tourism London, World Figure Skating Championships and have been interviewed for various TV segments, including footage by Skate Canada for the World Championships and other various TV, radio and newspaper interviews.