---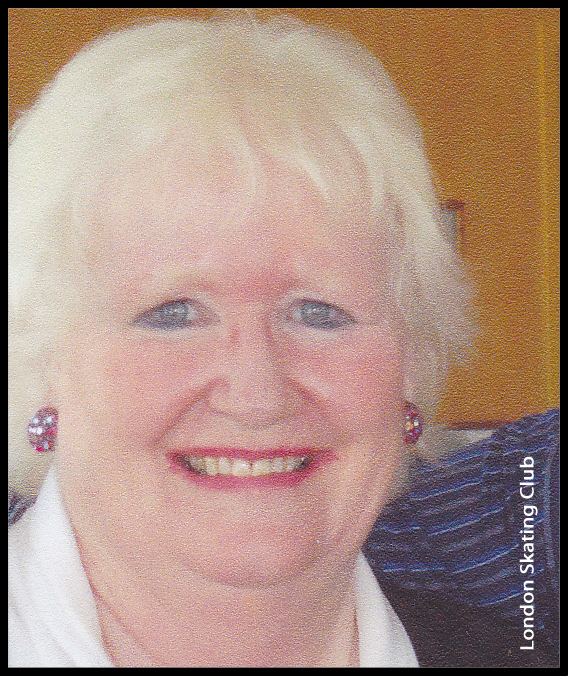 Email:
Phone Number:
519-238-2996 or 226-973-6279

Coaching Since:
1968
NCCP Certification Level:
Level 3 singles, pair, dance

Training / Education
Marcy has been trained by some very excellent coaches all throughout her career.
She has done many seminars to improve her knowledge of the sport of figure skating.
---
Coaching Objectives
Marcy's coaching objectives are to make sure skaters are enjoying skating and learning the proper skills of the sport.
She also likes to teach her students how to use their ice time for practise.
She feels it is important to keep parents informed on what is happening.
---
Specialties
Marcy enjoys teaching young skaters, teens and adults.
She teaches skills, freeskate, dance, and interpretive from CanSkate, and STARSkate up to Gold level.
She very much enjoys to see a skater progress from the bottom level to the Gold level.
She loves to see skaters working on their own program with music and competing or testing it.
---
Skating Background
Marcy has skated since she was 5 years old through to 18.
Marcy started teaching at age 18 in the Maritimes, and then back in Ontario in Kitchener, London, Zurich, Forest, Mooretown and Parkhill.
---
Skaters and Personal Accomplishments
Pair skaters at Novice Level at Divisionals finished 3rd.
Skaters in Canadian Championships in Novice and Junior ladies.
Many of Marcy's skaters have passed Gold Skills, Gold Dances and Gold Free Skate and Interpretives.