---
Top Content Title
This is an additional section to be able to add content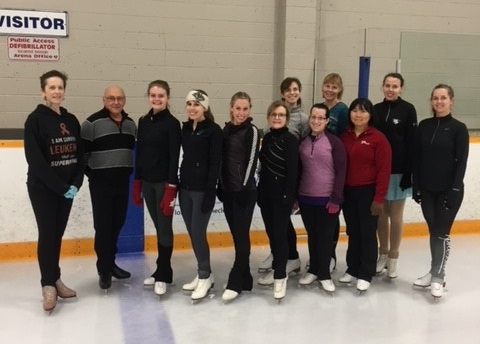 AdultSkate at the London Skating Club
Adult skating across Canada is growing in popularity and more and more clubs are offering recreational, test and competitive opportunities to this segment of the population. The London Skating Club provides comprehensive, high quality programs to individuals and groups which will allow the development of skating skills, good sportsmanship, competitive spirit and life skills, in a manner consistent with Skate Canada.

Adult Skaters have different needs from the child skater and the "Elite Skater." The London Skating Club meets these needs by offering many different Adult Skating sessions: our NEW Adult/Teen CanSkate learn to skate program, our Adult StarSkate figure skating program, and three Adult Synchronicity synchronized skating teams. Supportive Coaches are genuinely interested in the growth of Adult Skating. Whether you view skating as a recreational pastime or a more serious activity, there are opportunities in the wide range of programs offered by the London Skating Club. Some options are participation in our bi-annual ice show, skating tests and competitions.
For some, skating is a social outlet that contributes towards maintaining a healthy lifestyle that in turn increases balance and aids towards prolonging a long productive life. The London Skating Club achieves this, in a supportive compassionate manner while always promoting a welcoming atmosphere. Let us help you meet your goals, whether it is learning to skate, furthering your skating ability, or just wanting a night out to socialize. Supporting each other and celebrating our achievements, we can encourage each other to do great things. Come join us at the London Skating Club.
Bottom Content Title
This is an additional section to be able to add content